Pucks Provide Stability, Speed, Safety, and Savings
Many of today's consumer products use unstable or irregularly shaped package designs that pose several different packaging challenges throughout conveying and handling processes. A puck is an injection-molded carrier that stabilizes these products on a conveyor line during labeling, capping, filling, assembling, and date-coding processes.
Using a well-designed puck, companies can stabilize products to maximize the efficiency of your conveyor line. Product stability means increased line speeds, less downtime, reduced waste and minimized line clean up.
Using custom pucks, companies can produce small and medium lot sizes during the same run, reducing machinery changeover and setup times.
No matter the shape or design of product packaging, Advantage Puck's wide variety of pucks can improve the efficiency of company operations, protect high-end product finish and label, and even reduce factory production noise. Capital equipment cost can also be reduced by standardizing timing screws for fillers, cappers, and labelers.
Pucks Made From the Highest-Quality Virgin Resins
Advantage Puck creates injection-molded huggers from virgin resins. Pucks made from recycled materials sacrifice strength and length of reliable use. Using virgin resins versus recycled materials ensures maximum dimensional stability, puck longevity, and resistance to damaging properties such as high temperatures or chemical corrosion.
Advantage Puck can mix these resins to create a variety of colors for advanced product recognition.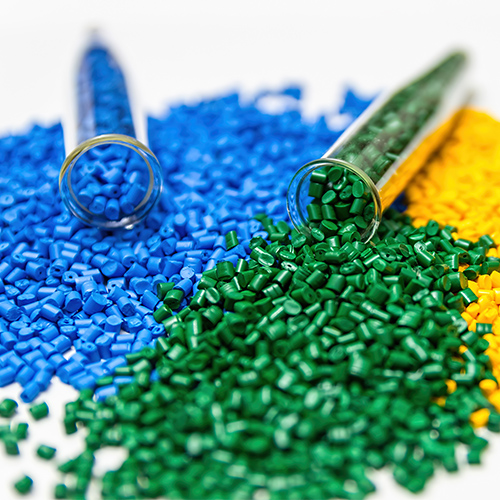 Typical Puck & Product Carrier Applications
For every type of product, Advantage Puck can provide a puck which ensures your packaging moves smoothly through production lines.
Receiving a custom-molded puck ensures a secure fit for products and can deliver the following benefits:
Ease the filling, capping, labeling, date coding, and handling of unstable packages
Handle Norden® tubes and bottles during manufacturing
Ensure the consistency of guide rail spacing, fill heights, and fill neck spacing
Standardize timing screws and star wheels for fillers, cappers, and labelers to reduce the cost and complexity of capital equipment
Increase line speeds and reduce downtime, waste, and line cleanup
Keep products safe from scuffing