Soft-Centered Pucks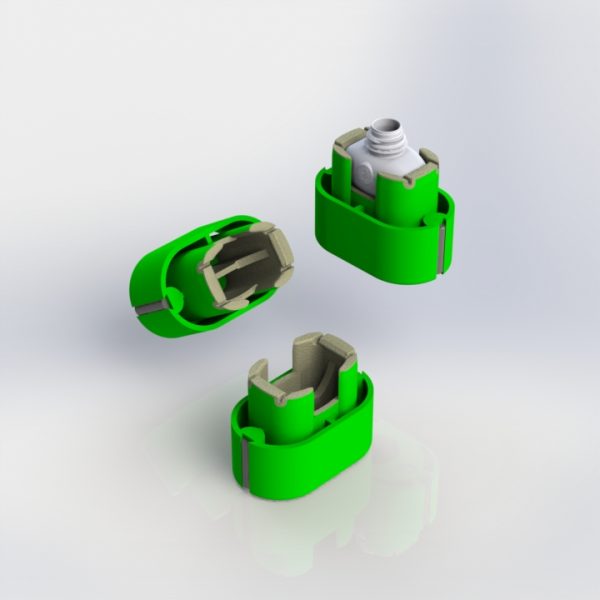 A hard, outer perimeter provides durability, while a soft center reduces package spinning and protects the product's high-end finish and label.
Labeling Pucks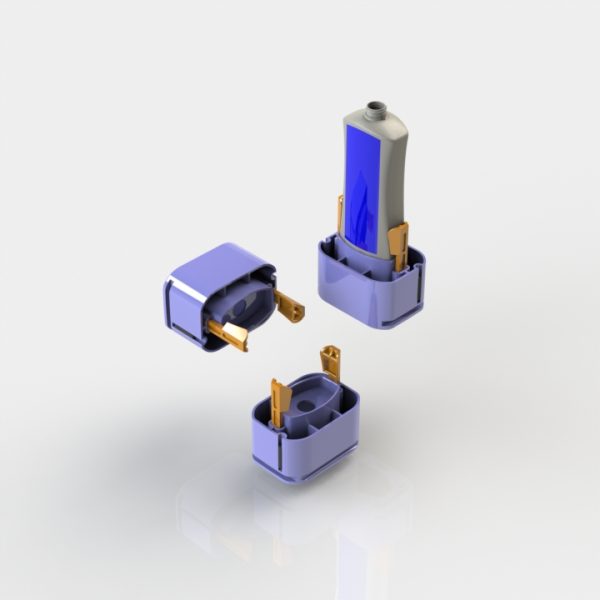 Available in fixed or inserted goal post designs, this puck easily accommodates custom label shapes and sizes.
QUIETPUCK®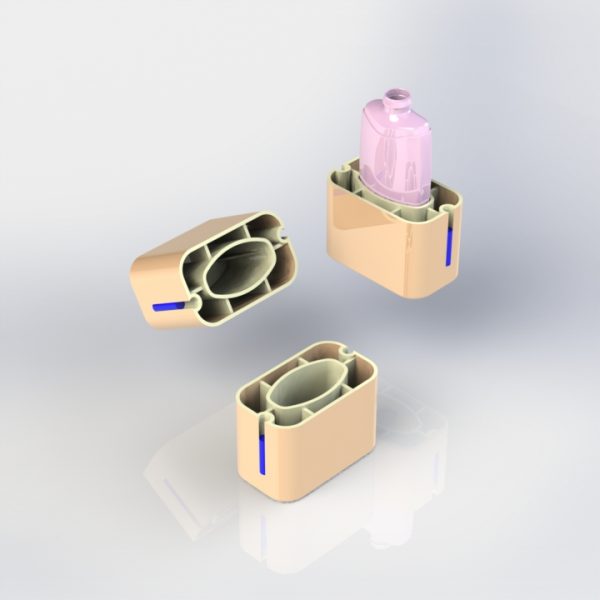 The Advantage Puck patented QUIETPUCK® technology reduces noise levels of up to 13 percent.
Dual-Product Pucks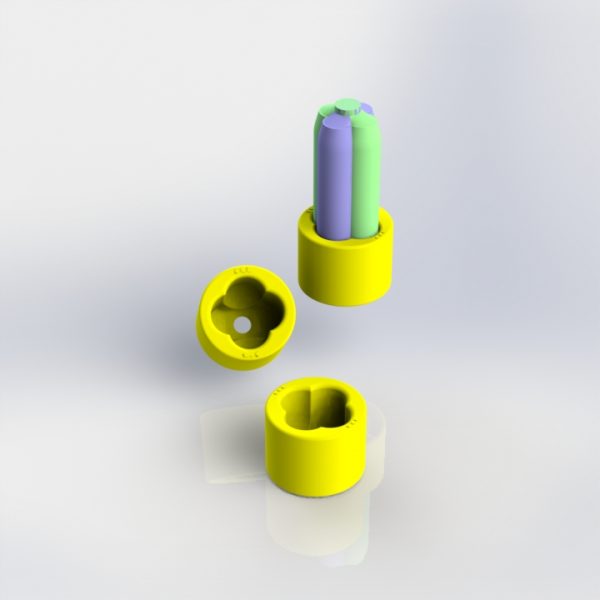 Depending on fill heights, along with package size and shape, two different products may be filled in the same puck.
Aerosol Pucks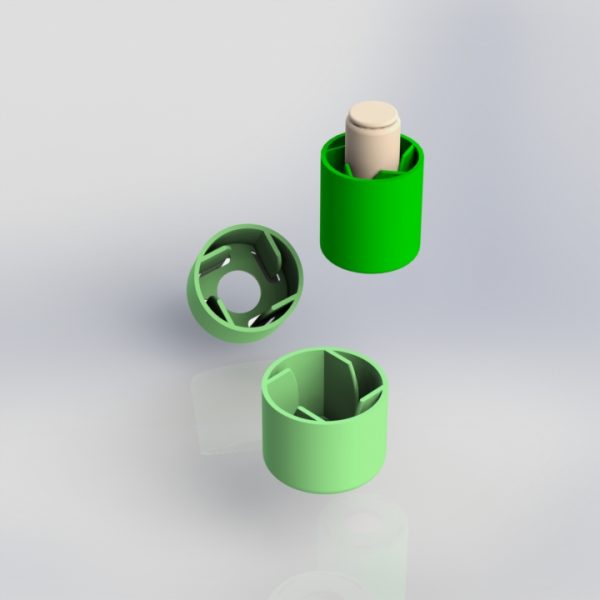 More than 150 sizes of Aerosol pucks are available for transport, filling, leak testing and assembly of canned aerosol products.
Transport Pucks
Using a transport puck, almost any product can be easily conveyed, capped, assembled, or date-coded.
Machined Pucks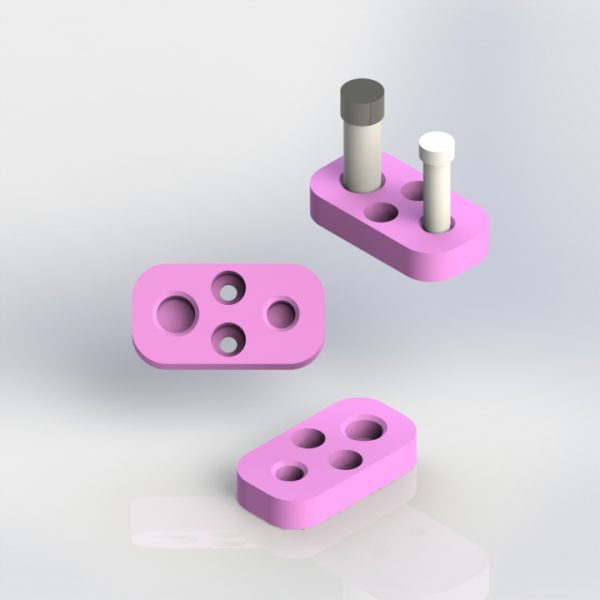 These pucks are recommended for small quantity puck orders or projects with special requirements which cannot be injection molded. Machined pucks are often heavier than injection-molded pucks and prevent bouncing or spilling of sensitive products such as pharmaceuticals.
Tube-Filling Pucks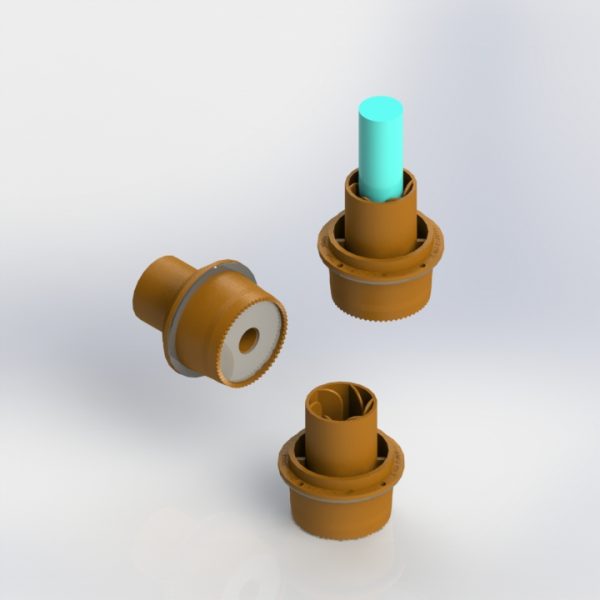 These huggers are available in two brands, Norden® style (features teeth to hold pucks for repositioning) and Citus-Kalix® fillers (features a tapered end for easy insertion into an automatic tube filler). These pucks are available in 40 sizes.
RFID Pucks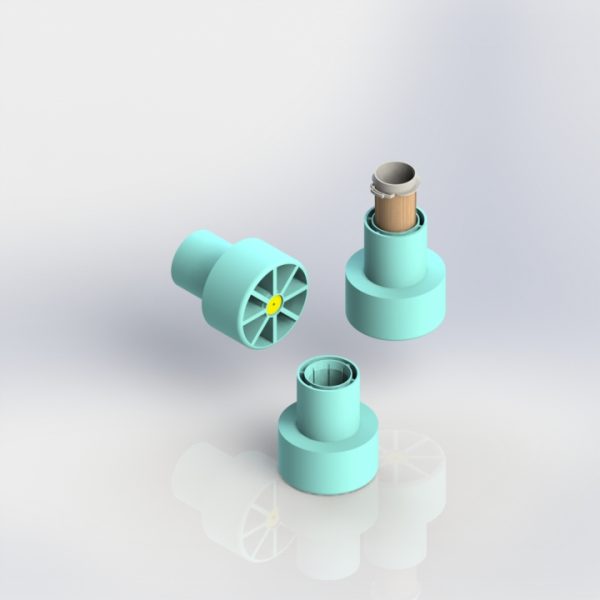 These pucks allow companies to seamlessly record custom or proprietary information while filling, capping, and labeling products.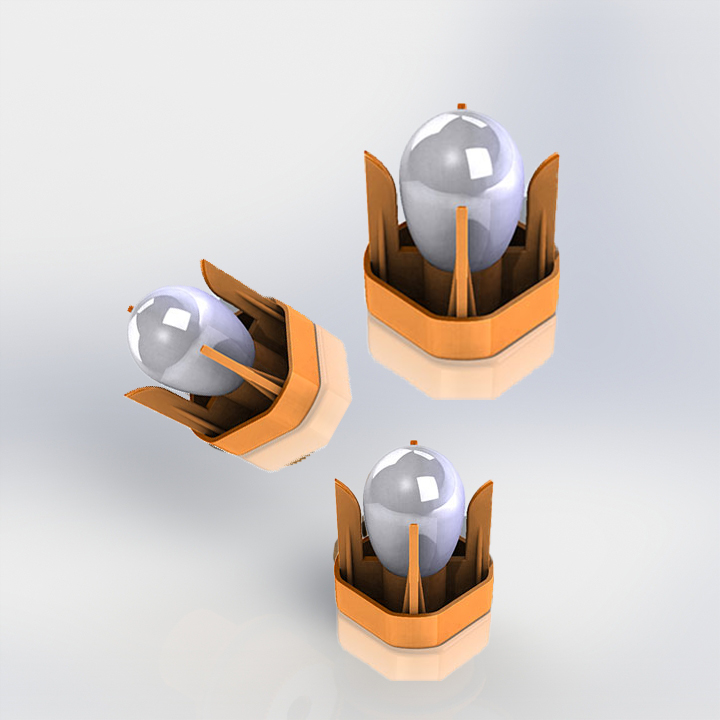 Shrink sleeving is an ideal solution to brand oddly-shaped goods, but sleeve alignment can be a major pain for packaging with extreme designs. Products conveyed using pucks can provide manufacturers with a new means for accurate shrink sleeve placement by ensuring a fixed-product position before application.
Common Uses For Injection Molded Pucks:
Advantage Puck carriers are working in companies and industries around the world. Some of these pucks carry products such as:
Toothbrush Manufacturing
Cosmetic Filling
Hand Sanitizer Bottle Filling
Shampoo & Conditioner Filling
Optical lenses Handling
Food and Beverage Production

Hand Soap Dispenser Filling
Custom Alcohol Bottle Filling
Candies Production
Flexible Packaging Handling
Laboratory Vial Handling
Medical Syringe Handling
Lawn Care Product Fabrication
Air Freshener Production
Art Supply Manufacturing
Motor Oil Filter Production
Razor Blade Handle Production
And many more!
Advantage Puck serves a variety of industries including:
Cosmetic Industry
Personal Care Industry
Chemical Manufacturing Industry
Confectionary Industry
Food and Beverage Industry
Ophthalmic / Optical Industry
Pharmaceutical Industry
Alcohol Bottling Industry
For more information on the pucks, products handled, or industries Advantage Puck serves, please contact APT today.