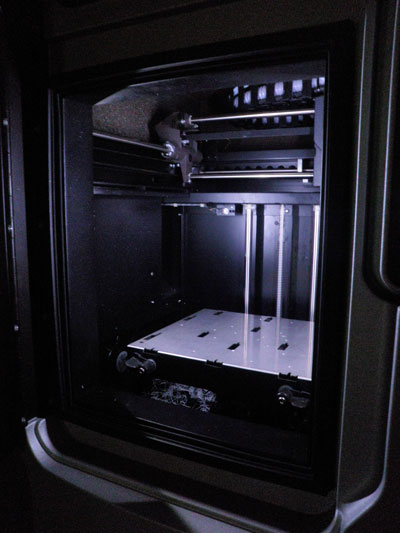 Advantage Puck Capabilities for Simplifying Production:
Advantage Puck specializes in the custom design of injection-molded carriers, along with puck loading and unloading and puck conveying and washing. A partnership with Advantage Puck ensures a smooth production line process using:
Engineering and design using SolidWorks® software
3-D design
3-D rapid prototyping of pucks for every product
Minimal lead time from concept to production
Laser engraving to avoid confusion during production setup
Extensive inventory of existing pucks
In-house tool shop and toolmaker
Experienced injection-molding staff
Fast turnaround and expedited delivery
FDM Rapid Prototyping
Reduce tooling costs and minimize design revisions using Advantage Puck's inexpensive 3-D prototyping. Advantage Puck's FDM prototypes use a rigid ABS material that is tough enough to test, optimizing each puck early in the design cycle. Sample bottles can also be created using a 3-D file for customers who do not have samples. Advantage Puck creates custom 3-D molded products, not only pucks. For more information and to begin discussing requirements and creating a prototype with or without a 3-D file, contact Advantage Puck at 814.664.4810.
Custom Molding
Advantage Puck specializes in the design and creation of custom-molded carriers, but also partners with clients for full-service design and production of a wide variety of injection-molded products and prototypes. Advantage Puck's full-time in-house toolmaker and engineering staff use the most current SolidWorks software for custom, 3-D part deign.
Other Great Services from Advantage Puck:
In-house materials and special order resins
Large color selection
Master unit molds to minimize tooling costs
No minimum quantity requirements