PUCKS Helping With Global COVID-19 Response

Advantage Puck Is Fully Operational Supporting The Current Pandemic Relief Effort.
Are you a manufacturer that has been tasked to produce hand sanitizer, soap, or other essential products during this pandemic? If so, Advantage Puck can help you seamlessly switch your line for new products or bottles with a custom puck.
Advantage Puck has been classified as an essential business during this crisis and our products are helping companies large and small change over, and ramp up production to meet the needs of consumers in crisis.
Custom pucks eliminate fill height changes and guide rail modifications which are vital to reduce the workload on a smaller workforce struggling to keep up with demand.
If you'd like additional information on how APT can help your filling line better accommodate the production of life-saving goods during this global pandemic please reach out using the form to the right.
Advantage Puck is ready to immediately help you and your team.
We can also be reached at –
[email protected] – 814-664-4810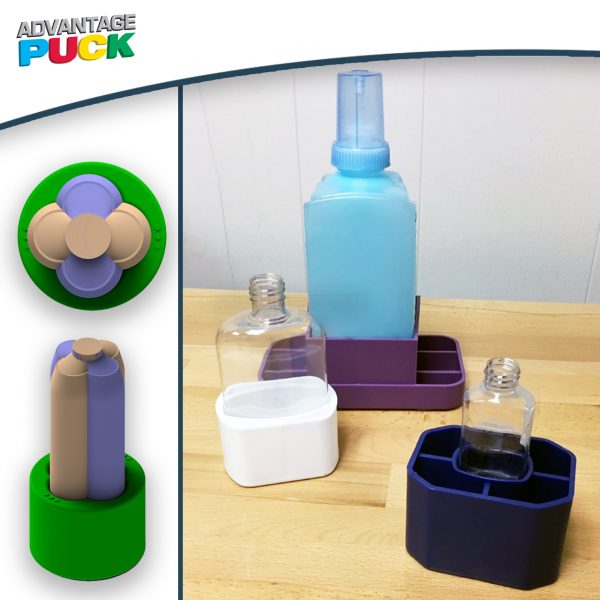 Do You Have a COVID-19
Related PUCK Need?
Contact Us Today.
---
Fill out the form below and we'll be in touch quickly to discuss your puck and product handling needs.
---